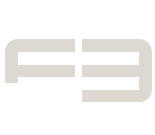 EFB is a start-up, SME company based in Thessaloniki, Greece, created to act as a dedicated partner in providing high-tech services and integrated ICT applications and products related to sustainability, engineering and entrepreneurship focusing on the sectors of Smart Cities & Industry 4.0, Primary Production, and Environment.
Through continuous research and dedicated work with up-to-date technology, but also with specialized know-how and extensive experience in the fields of innovative ICT applications, management, optimization algorithms, decision support systems, and integrated sustainability management, EFB proceeds with the design, development and implementation of its services and technology products to complete any relevant project.
EFB's team consists of highly trained and fully qualified professionals, who engage in the extensive fields of research, creation, implementation and management.
Research and strategy, data and parameters analysis, cost-efficient development and implementation of ICT products, and analysis of each project conclusion, are aspects that define EFB's staff engagement in the projects. Nevertheless, EFB collaborates with a wide network of specialized, post-doctoral scientists, by creating interdisciplinary working groups, always in line with the specific needs of the projects we undertake.
EFB's growth potential has been, since its first steps and continues to be, interconnected with the growth of its customers and partners. And this is precisely the philosophy of the company, which, in addition to our research, training and specialization, comprises the fundamental values of our work.
Behind the projects and our customers, there are always the people and the environment itself -even as the ultimate recipients of our products and services. Therefore, considering these ultimate recipients, it's our duty and responsibility to optimize all the parameters, providing the most effective and eco-friendly solutions.